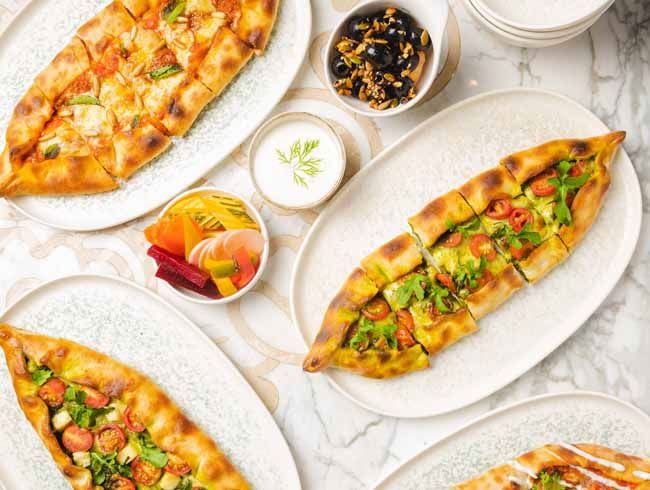 The Khachapuri Festival
A limited-edition menu featuring an all-new selection of delicious Georgian boat-shaped flatbreads at Sette Mara. Traditionally savored best when the bread crust is dipped into the melted cheese center
Of Georgian origins & Middle Eastern flavors, Sette Mara brings to you an exclusive menu at 𝐓𝐡𝐞 𝐊𝐡𝐚𝐜𝐡𝐚𝐩𝐮𝐫𝐢 𝐅𝐞𝐬𝐭𝐢𝐯𝐚𝐥 until 30th June, 2022. A soft and fluffy Georgian flatbread, perfect to indulge with friends and family.
Level 9M
Lunch & Dinner
NEGRONI NIGHTS
Celebrating the classic Negroni, Sette Mara hosts Negroni Nights every Friday featuring a DJ, specially curated concoctions and a magnificent middle-eastern menu setting the perfect vibe for you and your friends to kickstart the weekend!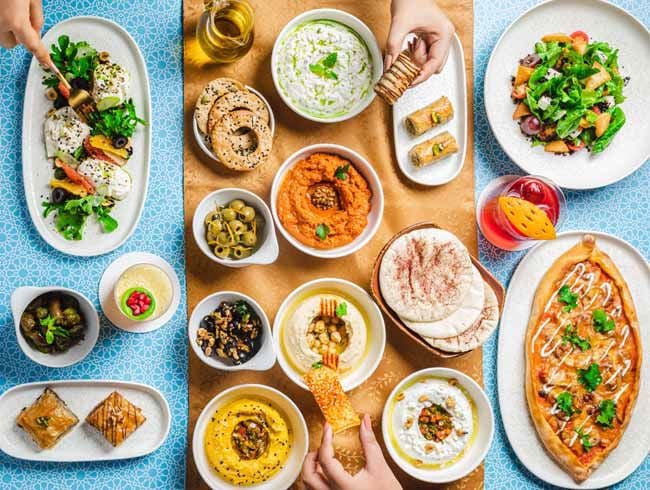 The Power Luncheon
A unique power luncheon featuring a special set menu by Chef Reuben, showcasing a selection of signature Middle Eastern dishes paired with a glass of fine wine.